Why Freedom Forever is
Your Best Choice for Home Solar!
Industry Leading 25 Year Production Guarantee.
Faster Turnaround Time - Among the fastest turnaround in the industry.
Technical Pros - Licensed NABCEP and Electrical Professionals.
A+ Financing - We can get you approved, even if you've been turned down before.
Third story roof? Ground mount solar? Freedom Forever says yes when others say no.
Your Energy Bills are
HURTING YOU
And You May Not Even Know it...
Energy is expensive.
Homeowners want to save on their power bill and electricity keeps going up year after year.
And unfortunately for you...
You're still using energy like it is the 1950's, using dirty  and expensive electricity.
It's not your fault - you listened to the "experts."
They told you...
"We are working on a plan for next year. We will too have solar... Eventually"
"You don't need solar - you just need to shut the lights off, take shorter showers, tell your kids to shut the computer down and watch less TV..."
"Solar is expensive - forget about clean energy and saving money"
Don't settle for dirty and expensive energy, bad customer service, no choices, and keep believing these so called "experts."
Solar Energy solves your problem and gives you COMPLETE CONTROL!
"

Switching

to Solar can drastically reduce or even eliminate your electric bills, increase the value of your property and protect the environment."
For a limited time only, you can enjoy the 26% government tax incentive that was extended by Congress through 2021. In addition, you can go solar with $0!
Savvy homeowners are making the switch to solar because...
The
Results
Speak For Themselves...
Freedom Forever Customers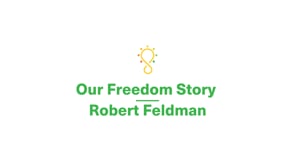 Freedom Forever Customers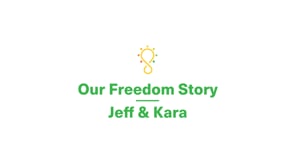 Freedom Forever Customers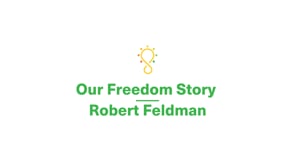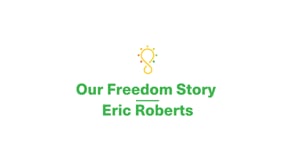 Switching to Solar is the BEST way to protect your family from ever rising electricity prices right now without making a single change to what you are already doing.
All The
Tools and Features
You Need in One Powerful Portal
Finally - you can cancel your regular utility bill and easily switch to solar. Taking advantage of our state-of-the-art technology you'll be able to see, control and easily manage your energy consumption. Here are some of the tools you'll have access to:
Rock Your Solar Knowledge 
Updated content on the solar industry
Solar Disruption Theory Podcast
Video Library: Knowledge is power
Solar Dictionary: Everything Solar
What's the media saying about us
Easy to reach, friendly and professional service
Powerful App in your phone, tablet or desktop
Don't settle for regular electricity, dirty energy, expensive, bad for the planet and stop the leak in your bank account by switching to a better option.
With Solar You Can
Increase Your Savings
From Your Power Bill

Without Changing A Thing!
Finally -- You can cancel your old energy bill and easily switch to solar for insane savings, clean energy, saving the planet and giving our future generation the foundation they deserve.
Give Back?
Of Course We Do And You'll Love Being a Part of it Too...
For every install we complete we provide solar energy solutions to developing regions that need them most. We are more than proud to be a part of the GivePartner Initiative creating a HUGE impact. Just $20 can provide access to clean water to SOMEONE IN NEED for up to 20 years!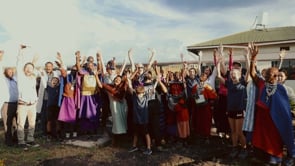 The search engines are Buzzing...
Here's What Some
Current Customers Are Saying
After They Made The Switch...
Switching to Solar is the BEST way to save more from your energy bill right now
without making a single change to what you are already doing!
Still Have Questions? Check Out The
FAQ's
Below:
Yes! Our main goal is to provide the very best service in the industry. The consultation is FREE and you have zero obligation with us. We have a 100% consultative approach and our solar professionals will never pressure you into making any decision. 
No problem. If this isn't insanely attractive and worth your time, reach out and cancel at any time. 
On average, it costs around $13,142 to install a solar system. ... Besides the federal tax credit, solar panels increase property values while lowering utility bills. Compared to gas or electric heating systems, solar panels save you much more in the long-run. Your solar panel system can pay for itself in three years!
Through the global energy interconnection, solar power generation in the daytime area can be transmitted to the night region, which can realize continuous power supply around the world. We have 100% confidence that solar would change the world.
If you live in an area with high energy rates and a suitable solar rating and can afford the initial investment, it's worth installing solar panels in your home while the 26% tax break is in place — for the good of the environment and your wallet. But don't expect to eliminate your power bill overnight.
SOLAR PANELS // 7-20 YEARS
The savings you earn by going solar can take anywhere from seven to 20 years to cover the initial cost. But the average savings after 20 years? A whopping $20,000. In addition to cutting down on your monthly energy bill, solar panels also offer the benefit of adding value to your home.
To figure out whether solar panels are worth the investment, simply compare the lifetime cost of utility power against the lifetime cost of going solar.
The Life Expectancy of Solar Panels
To put your mind at ease studies have proven solar panels can last anywhere between 25 to 30 years — or sometimes more. However, this doesn't mean the panels on your roof will stop producing electricity after a couple of decades.
Owning a house that runs entirely on solar power is most definitely a possibility! With the help of solar panels and solar batteries, making your home a solar-powered property has never been cheaper.
Solar pv panels do convert moonlight to electricity. It can be used to power PV cells at a cost of 345:1, meaning, a panel that would normally produce 3450 W at high noon would produce only 10 W of power during the full moon. ... It doesn't matter if it is sunlight, moonlight or flashlight.
If you're going to eventually install solar panels, you should not wait. Depending on the size of your system, waiting to install solar could cost you hundreds or even thousands of dollars.
f you are thinking about solar power and worried about how it will affect your roof, you will be happy to know that rather than damage your roof, solar panels can offer a small layer of protection and may even help your roof increase the value of your home or business.
Electricity produced from solar yields no emissions, no greenhouse gases, and no fossil fuels, but it does require a certain amount of energy to make the solar panels. Luckily, the energy they produce far exceeds what it takes to manufacture them.
Going solar can eliminate your electric bill completely or reduce it so dramatically that electricity costs are no longer a significant factor in your budget. By installing a solar panel system, you also fix your electricity costs and make them more predictable.
Solar panels use the clean, abundant energy of the sun to produce power, and by investing in solar panels, you can dramatically lower the carbon footprint of your home. In essence, investing in solar panels is an investment in a clean, stable future for yourself, your family, and all the generations to come.
This site is not a part of Facebook/or Google Inc. Additionally, this is site is NOT endorsed by Facebook and/or Google in any way.  FACEBOOK is a trademark of FACEBOOK, Inc.
© Copyright 2020 Evergreen Entities LLC. All rights reserved.